Delea Sod Farms provides the Highest Quality in Sod & Lawn Care Supplies.  Look below through our different sections on how we can make your lawn the best on the block!  Contact us to schedule a consultation or place an order.
Fresh

Sod

We understand that your property is a big investment and we want you to know that we are always there to help you realize the dreams that you have for your property. From new lawn installations to existing yards that need a facelift, our professional staff helps you. We want our customers to be involved with the process and thrilled with the results.

Are you a homeowner looking to install New Sod? Ask yourself the following 5 questions!
Is your area prepped?
Do you need Topsoil?
What type of sod do you want?

Kentucky Bluegrass (Most Popular)
Blue/Fescue (Shade Tolerant, 3-4 hours of sunlight)
Turf Type Tall Fescue (Wear & Water Tolerant)

Do you have the correct Square Footage needed? Check Our SF Calculator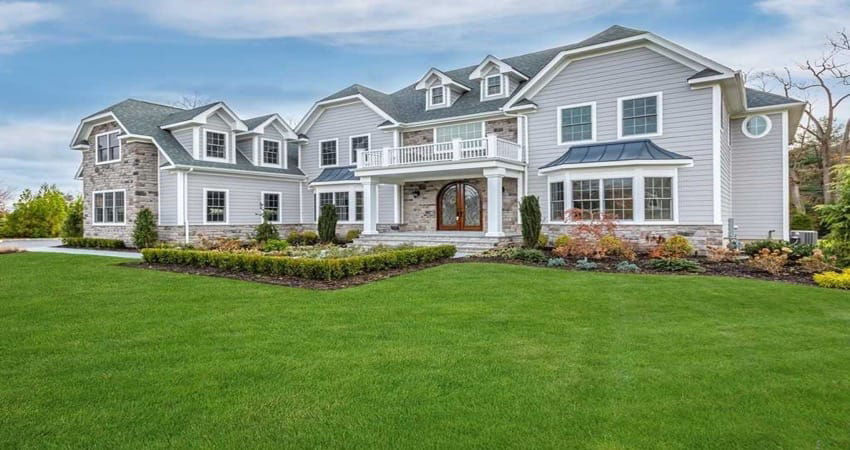 We can recommend Landscape Design & Nurseries in your area that prep & install.    
 For Sod Installation Tips Click HERE
Lawn

Care

Installation or renovation you'll have a great looking lawn sooner when you buy from the sod experts at DeLea Sod Farms. We can help with everything from the right variety to choose, to how much sod you will need. Need a quality installation contractor or advice on how to do it your self? We can do that and more.

Season Lawn Care Tips Click HERE

Lawn Care Supplies

Landscape Supplies
Screened Topsoil
Topsoil/Compost Mix 50/50
Compost
Natural Mulch
Black Dyed Mulch 6. All Other Bulk Material (bulk material tab)
Delivery Information (2 Day Notice)
Sod 1,200 square foot minimum (2 Pallets)
Bulk Material (Topsoil, Mulch, etc) 20-30 yard minimum
Great experience the guys there were very helpful and helped solve my one problem. Thank you Delia for the help and most important thank you my lawn looks great
Pete Riccardo
New York, US
I was recommended here by a family friend in the landscape design business. I was helped by Mike and he was tremendously helpful.
Joe Catalano
New York, US
The store has a ton of items. I don't know about the other seasons, but during the fall they also sell freshly-roasted corn. They also have pick-your-own pumpkins, and although they don't have as many pumpkins as other places, the pumpkins are usually bigger and higher in quality.
Key Benefits of working with DeLea Sod Farms
Like the pros that manage sports fields, landscapes, and golf courses, homeowners have trusted DeLea Sod for thick, lush, weed-free lawns since 1928. We grow our sod to surpass tough standards of purity and quality so you can be sure that you're starting with the finest sod available. Everyone wants curb appeal and the fastest way to get there is with a sod lawn from DeLea Sod Farms. The name you can rely on for quality sod, prompt service, and friendly advice. Call, stop by or contact us via the web link below today.
 Extend your home with a beautiful lawn
  Your property value increases many times initial value
 Aesthetic beauty that improves with age
  Allround certified and insured sod experts
  Our sod experts attend annual training seminars